PENTAGON have announced the release of several new items: a new single, entitled ["ポップコーンモンスター(POPCORN MONSTER)"][1] on June 1st, and two live DVDs named "2015.11.22 「眠≠罪」@AKASAKA BLITZ & 2015.05.30 「密室」@TSUTAYA O-WEST" and "2016.03.20 「ゴーストバスターズ」@中野サンプラザ," respectively. Along with this news came a new photoshoot of their zany costumes and a small preview of what their new song will sound like. Once again, they've tried to fool everyone into thinking they've turned into a pop-rock band.
POPCORN MONSTER will be released in 3 types: type-A will be 2 tracks and pv / offshoot DVD, and types B+C will be 3 tracks, each containing a unique third song. Type A will cost 1,944 yen, and types B and C will both cost 1,620 yen.
Both DVDs will contain two discs, presumably one for each show featured in their titles.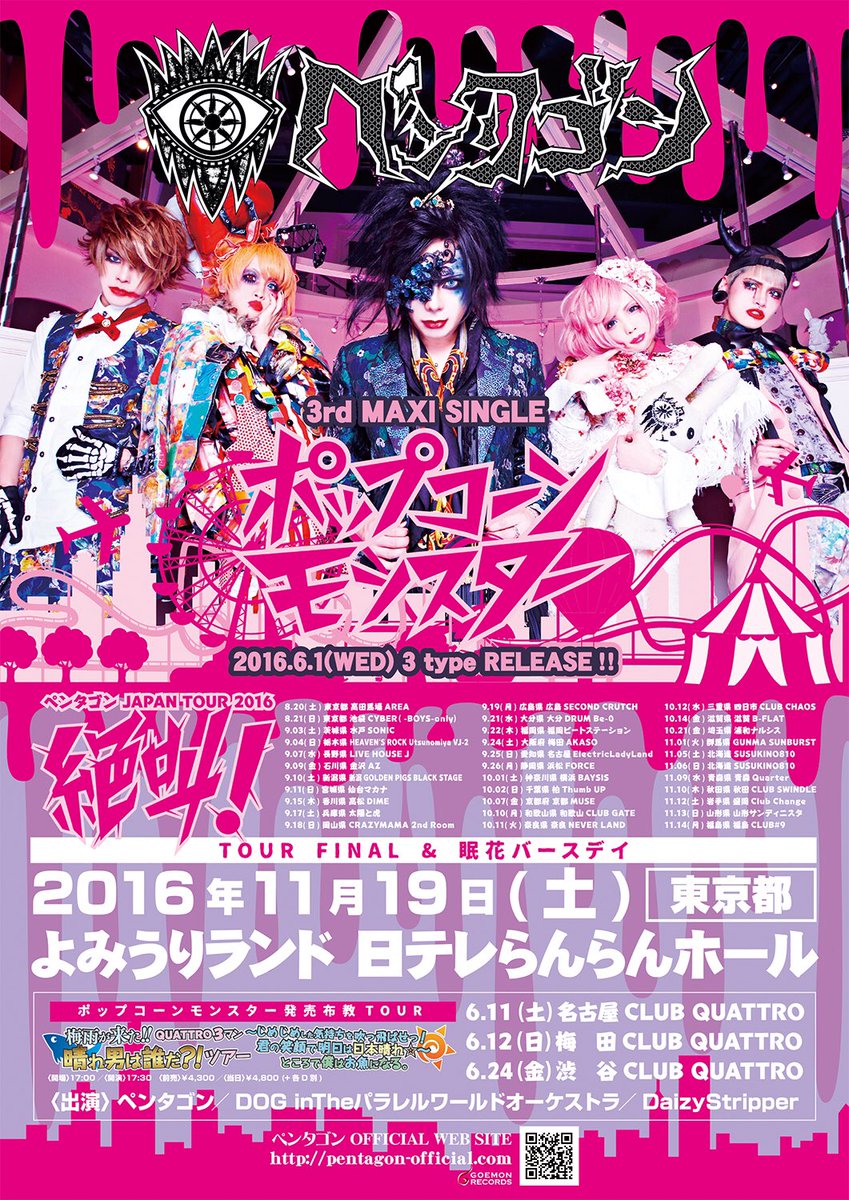 (Unrelated, but I secretly hope this is a throwback to Lilith's kvlt-smash-hit ["Popcorn Love!"][3])
[1]:
2016-06-01
POPCORN MONSTER
DRAMA
POPCORN MONSTER PV
POPCORN MONSTER Making / Offshoot
[3]: